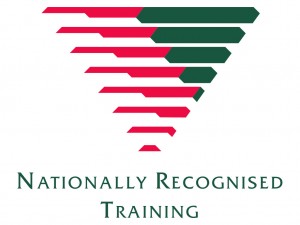 BSB80320 Graduate Diploma of Strategic Leadership
Please click here to view the full brochure for this course.
Program Information:
The BSB80320 Graduate Diploma of Strategic Leadership reflects the role of individuals who apply advanced knowledge and skills in a range of strategic leadership and management roles. Individuals at this level make high level autonomous decisions and use initiative and judgement to plan and implement a range of leadership and management functions in varied contexts. They have full responsibility and accountability for personal outputs and for the work or function of others. They use cognitive and creative skills to review, critically analyse, consolidate and synthesise knowledge, in order to generate ideas and provide solutions to complex problems. They use communication skills to demonstrate their understanding of theoretical concepts and to transfer knowledge and ideas to others.
Units of Competency:
The Graduate Diploma of Strategic Leadership is issued upon successful completion of all the units of competency (8) as listed below:-
BSBLDR811 Lead strategic transformation (c)
BSBSTR802 Lead strategic planning processes for an organisation (c)
BSBINS603 Initiate and lead applied research (c)
BSBLDR812 Develop and cultivate collaborative partnerships and relationships (e)
BSBSTR801 Lead innovative thinking and practice (e)
BSBPMG814 Lead the portfolio (e)
BSBTEC601 Review organisational digital strategy (e)
BSBTSTR803 Establish business continuity management strategies (e)
c: Core units / e: Elective units
Training Options:
Online Delivery: This course is accessible via a hybrid online format, enabling learners to study from any location globally, at their preferred pace within a one year period. We employ an assortment of blended learning activities, including the Zoom Virtual Classroom (both live and recorded sessions), to provide ongoing assistance to our students throughout the duration of their coursework
Recognition of Prior Learning (RPL): Recognition of Prior Learning is available. Participants may apply for RPL by paying a non-refundable application fee of $250.00, solely covering the application process only. Additional fees may apply for any gap training required. For further details please contact us at:- [email protected].
Enrolments: To enrol in the above program, simply complete our application form available here and send your completed form to [email protected]
We look forward to supporting you in your journey towards becoming a strategic leader in the corporate sector.